Leah Kirchmann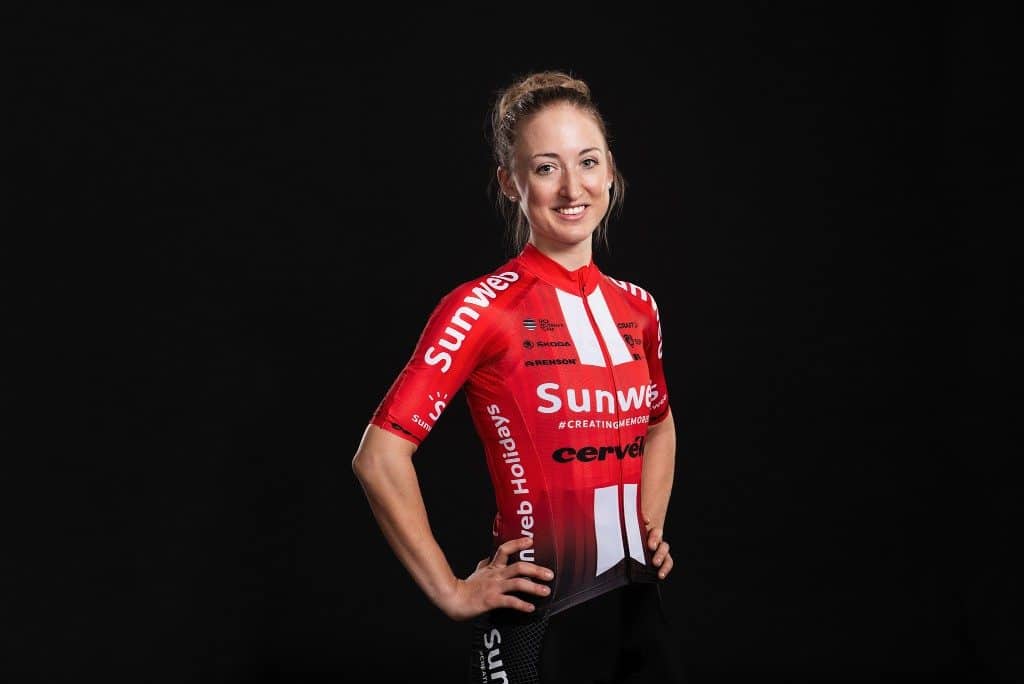 2019 marks the fifth year of support from Freight Managers for Canadian Pro Road Cyclist and Olympian, Leah Kirchmann.
Leah currently races for the Canadian National Team, and for Team Sunweb, a top professional cycling team based out of the Netherlands.
In 2016, she achieved her life long dream of representing Canada at the Rio Olympic Games following one of her most successful seasons of her career, finishing second overall in the Women's World Tour standings.
Some of her career highlights include winning the Team Time Trial World Championships in Bergen, Norway in 2017 with her Sunweb teammates, being the first rider to win all Canadian National Championship titles in the same year in 2014, wearing the pink jersey in the prestigious Giro Rosa in Italy after winning the prologue in 2016, and most recently, racing to a 4th place finish at the 2018 Time Trial World Championships in Innsbruck, Austria.
She is now fully focused on performing at the highest level with her team on the Women's World Tour circuit, and focused on qualifying and competing for Team Canada at the 2020 Tokyo Olympic Games.
At first, you may not see the similarities between what Leah does and what we do at Freight Managers. Actually they are almost identical. We both try to get things from point A to point B in the most efficient manner. In Leah's case obviously it is to get from the start line to the finish line ahead of everyone else. In Freight Managers' case, it is to get our clients goods from point A to point B in the most profitable and efficient manner.
We are both members of a larger unseen team. In Leah's case it includes equipment manufacturers, managers, support personnel, and teammates. In Freight Managers case it is highly educated employees, massive computer systems, online posting boards, amazing relationships with thousands of carriers, and our clients.
So join Leah and Freight Managers as we strive to achieve great things! We look forward to continuing to follow her cycling success around the world!
NOIC Collaboration Zone
Freight Managers president Wayne VanderWees remembers how hard it was to start the company back in 1992. He wished an organization like the Northern Ontario Innovation Centre had existed then. He has worked with many of their clients passing on his wisdom and advice. With a move to a larger location, they asked for sponsorship to help pay for their new space, Freight Managers jumped on board by sponsoring the Boardroom called the Collaboration Zone. Wayne was allowed to add the line from dreams to reality as that is what happens in this amazing space.